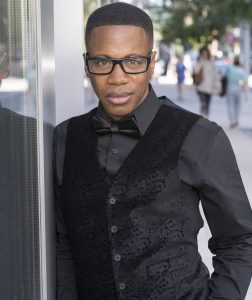 September 29, 2022
Pasadena, CA – The Pasadena Symphony opens its 95th season with Mozart & Saint-Saëns on Saturday, October 22, 2022 at Ambassador Auditorium with both matinee and evening performances at 2:00pm and 8:00pm. Internationally recognized for his energetic presence, imaginative programming and compelling musicianship, conductor Vinay Parameswaran will kick off the 2022-23 Symphony series as one of six Artistic Partners to take the podium this season as part of the orchestra's Music Director search.
"The conductors we have selected as Artistic Partners during our search for a new Music Director have curated each concert for you to enjoy what the Pasadena Symphony is known for – the diversity of high art and entertainment that is accessible to all," says CEO Lora Unger adding "we strive to create a socially vibrant concert-going experience where people feel invited, uplifted, and most importantly, where people feel joy."
To open the program, the Symphony ushers in their third annual Composer's Showcase, featuring work by emerging and established living composers with Nokuthula Ngwenyama's thought-provoking Primal Message, which plays on the idea of humanity's first message in a bottle hurdled into space 25,000 light years away. Deemed as "one of the biggest pianistic talents to have emerged in this country in the last 25 years" (Baltimore Sun), the Pasadena Symphony is excited to welcome back Terrence Wilson for Saint-Saëns' widely popular Piano Concerto No. 2. The evening caps off with Rossini's Overture to La Scala di Seta and finally, Mozart's tempestuous Symphony No. 39.
The Pasadena Public Health Department recommends all guests either be fully vaccinated or obtain a negative COVID-19 test prior to entry to Ambassador Auditorium, but it is not required. Masks are strongly recommended but are not required. As conditions in the community evolve, the Pasadena Symphony reserves the right to update policies with a focus on public safety. For the most up to date venue safety protocols, visit pasadenasymphony-pops.org/symphony-covid-safety/.
The Pasadena Symphony provides a vibrant experience specially designed for the music lover, the social butterfly or a date night out and the inner epicurean in us all. Celebrate opening night in style in the luxurious Symphony Lounge, yet another addition to the delightful and elegant concert experience the Pasadena Symphony has to offer. A posh setting along Ambassador Auditorium's beautiful outdoor plaza, patrons enjoy uniquely prepared menus for both lunch and dinner, fine wines from The Michero Family, plus music before the concert and during intermission.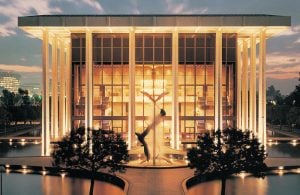 All concerts are held at Ambassador Auditorium, 131 South St. John Ave, Pasadena, CA. Subscription packages start at as low as $99, with single tickets starting at $40. Both may be purchased online at www.pasadenasymphony-pops.org or by calling (626) 793-7172.
What: The Pasadena Symphony presents Mozart & Saint-Saëns
Vinay Parameswaran, conductor
Terrence Wilson, piano
Nokuthula Ngwenyama     Primal Message for String Orchestra, Harp and Percussion
Saint-Saëns                       Piano Concerto No. 2
Rossini                               Overture to La Scala di Seta
Mozart                                Symphony No. 39
When: Saturday, October 22, 2022 at 2:00pm and 8:00pm
Where: Ambassador Auditorium | 131 South St. John Avenue, Pasadena, CA 91105
Cost: Tickets start at $40.00
Parking: Valet parking is available on Green Street for $15. General parking is available in two locations: next to the Auditorium (entrance on St. John Ave) at the covered parking structure for $10 and directly across the street at the Wells Fargo parking structure (entrance on Terrace at Green St). ADA parking is located at the above-ground parking lot adjacent to the Auditorium (entrance on St. John Ave.) for $10. Parking purchased onsite is cash only.