Pasadena City Hall plays host to two events annually – Music Under the Stars, our free concert each spring and Moonlight Sonata, our annual fundraising gala.
The Pasadena Symphony kicks off its summer concert season with Music Under the Stars, a free Pasadena POPS outdoor concert on the steps of City Hall. The concert lasts approximately 75 minutes with no intermission. The gate opens 1 hour prior to the performance. Ticket reservations are not necessary – but it's best to arrive early for preferred seating. Pasadena POPS resident conductor Larry Blank provides an appetizer of songs from America's song book, sung by some of today's very best pops singers, previewing the delights to be found all summer long with the Pasadena POPS.
Our annual fundraising event, Moonlight Sonata, takes place each fall in the courtyard, with dinner in Centennial Square set against the backdrop of the iconic rotunda. Moonlight Sonata includes tastings of classical and pops music, along with heartfelt tributes to the community who truly made our season shine.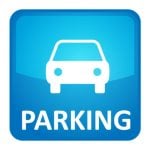 Several parking options are located within walking distance to City Hall. Some metered street parking is also available nearby. There are several handicap spaces available on the street near City Hall. Street parking is based on availability and cannot be guaranteed, so please arrive early to find accessible parking.