WHERE & WHAT TIME?
The Moonlight Sonata Gala will take place at Pasadena City Hall, located at 100 Garfield Avenue, in both the courtyard and Centennial Square. The evening begins at 5:30pm in the City Hall Courtyard – please enter on Euclid Avenue.
WEATHER
The weather service reports a daytime high on Saturday, September 24, 2022 of 94° and a low of 71°. Warm and dry. Please bring a light jacket or wrap to keep warm as the temperature drops.
Please note: This is an OUTDOOR EVENT, with some areas covered in loose gravel.
ACCESSIBILITY
Pasadena's iconic City Hall and surrounding grounds is a fully accessible space with alternative walkways and ramps for guests with mobility issues. If guests have specific mobility issues, the Pasadena Symphony and POPS administrative staff would be happy to accommodate a request for assistance. Please call at least 24 hours prior to the Moonlight Sonata Gala so we can make accommodations for you during your visit: [email protected] or (626) 793-7172, Ext 27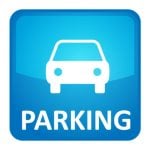 Complimentary valet parking is located on Euclid Avenue, just across the street from All Saints Church, at 132 N. EUCLID AVENUE. Once your vehicle is with the valet, you and your guests will register for the event at the top of the Courtyard steps. Clear signage will guide your way.