With Sibelius Violin Concerto performed by International Tchaikovsky Competition winner Alexandra Conunova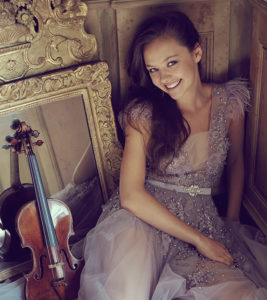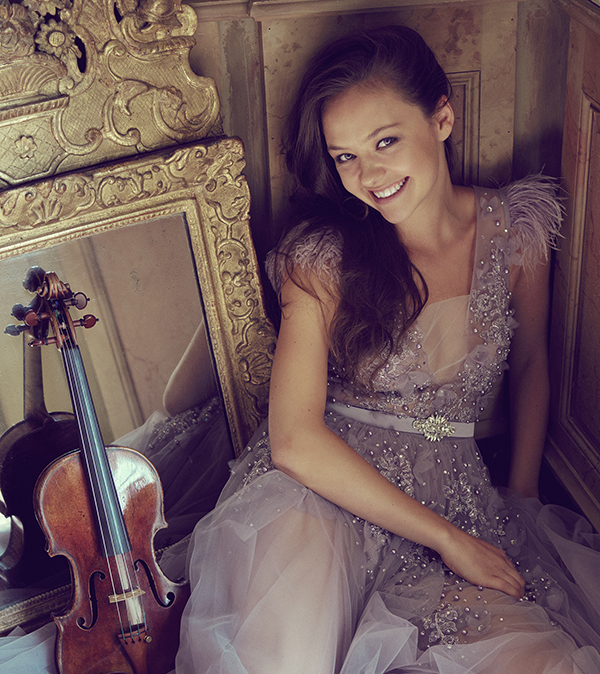 October 26, 2022
Pasadena, CA – The Pasadena Symphony continues its 95th season with Tchaikovsky Symphony No. 5 on Saturday, November 12, 2022 at Ambassador Auditorium with both matinee and evening performances at 2:00pm and 8:00pm. Newly appointed LA Opera Resident Conductor, Lina González-Granados will lead the orchestra as the second Artistic Partner of the season. Hailing from Cali, Colombia, González-Granados won the 2021 Sphinx Medal of Excellence and Solti Award, and has made quite a splash in Los Angeles this season with her Hollywood Bowl debut described as "a show of raw power, an aural force to glue you to your seat" (Los Angeles Times).
The Composers Showcase opens the program with Valerie Coleman's Seven O'Clock Shout, inspired by the bravery and sacrifice of the frontline works of the Covid-19 pandemic and the heartwarming ritual of evening serenades that sprung up to honor their heroism. International Tchaikovsky Competition winner Alexandra Conunova will then take center stage to paint the Romantic soundscape of Sibelius' Violin Concerto with her impressive range of color. The program culminates with González-Granados taking the audience on a Romantic journey through a world of destiny, fate and shocking climaxes for a performance of Tchaikovsky's Fifth Symphony that will have everyone talking.
The Pasadena Public Health Department recommends all guests either be fully vaccinated or obtain a negative COVID-19 test prior to entry to Ambassador Auditorium, but it is not required. Masks are strongly recommended but not required. As conditions in the community evolve, the Pasadena Symphony reserves the right to update policies with a focus on public safety. For the most up to date venue safety protocols, visit pasadenasymphony-pops.org/symphony-covid-safety/.
The Pasadena Symphony provides a vibrant experience specially designed for the music lover, the social butterfly or a date night out. Guests can arrive early to enjoy the outdoor, tented Symphony Lounge, which opens 2 hours prior to show time. A posh setting along Ambassador Auditorium's beautiful outdoor plaza, the Symphony Lounge offers small bites, coffee, cocktails and fine wines from The Michero Family, before the concert and during intermission.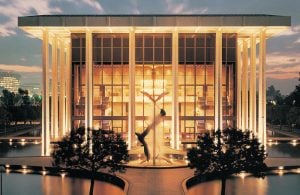 All concerts are held at Ambassador Auditorium, 131 South St. John Ave, Pasadena, CA. Subscription packages start at as low as $99, with single tickets starting at $40. Both may be purchased online at www.pasadenasymphony-pops.org or by calling (626) 793-7172.
What: The Pasadena Symphony presents Tchaikovsky Symphony No. 5
Lina González-Granados, conductor
Alexandra Conunova, violin
Valerie Coleman                Seven O'Clock Shout
Sibelius                              Violin Concerto
Tchaikovsky                       Symphony No. 5
When: Saturday, November 12, 2022 at 2:00pm and 8:00pm
Where: Ambassador Auditorium | 131 South St. John Avenue, Pasadena, CA 91105
Cost: Tickets start at $40.00
Parking: Valet parking is available on St. John Ave for $15. General parking is available in two locations: next to the Auditorium (entrance on St. John Ave) at the covered parking structure for $10 and directly across the street at the Wells Fargo parking structure (entrance on Terrace at Green St). ADA parking is located at the above-ground parking lot adjacent to the Auditorium (entrance on St. John Ave.) for $10. Parking may be pre-purchased or purchased onsite. Parking purchased onsite is cash only.