December 2 & 3, 2017
Tour:  9:30 am – 4:00 pm
Boutique: 9:00 am – 5:00 pm
Scottish Rite Cathedral, 150 N. Madison Avenue Pasadena, CA 91101
A self-guided tour of four elegant homes decorated for the holidays and an artisanal Holiday Boutique.
The 50th Annual Holiday Look In home tour is a showcase of Pasadena's magnificent architecture, both historical and new, melded with the magic and pageantry of Pasadena's finest floral artists.  Join us in touring four wonderful homes and gardens, decorated for the holidays in festive floral regalia. Enjoy music by Pasadena Symphony members, stroll the gardens and shop to your heart's content at the Holiday boutique.
The location of each home is printed on the tickets.

WEST BELLEVUE
Seasonal Decor By Margit Holakoui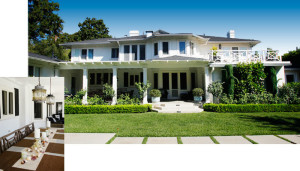 Located just off famed S. Orange Grove Boulevard, this 1916 California Traditional home, designed by noted architect Joseph F. Rhodes, features a wide, lush lawn and lovely brick walkway that leads into a spacious home, containing original chandeliers, wall sconces, and hardware throughout while maintaining an ambiance for comfortable family living.
PALMETTO DRIVE 
Contemporary Creations By Jacob Maarse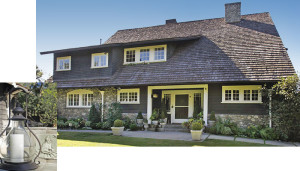 This historic 1903 Pre-Craftsman Shingle-Style home, formerly known as the Samuel Storrow House, sits on a spacious corner lot that is slightly elevated above the street providing a feeling of privacy. It was once described by the Pasadena Star News as "one of the most beautiful and artistic on the west side [of Pasadena]."
WENTWORTH AVENUE
Yuletide Creations By Ixora Floral Studio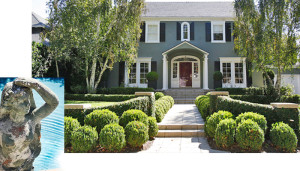 Located in the area near the Langham Huntington Hotel, this eclectic Georgian Colonial, built in 1923 by architect L. A. Phillips, incorporates both Neoclassical and Regency styles. Authentic interiors and and sophisticated upgrades distinguish this gracious family home.
LOMITA DRIVE
Floral Festivities by Drew Domenghini with Patterson's Topiaries, Pots and Teas