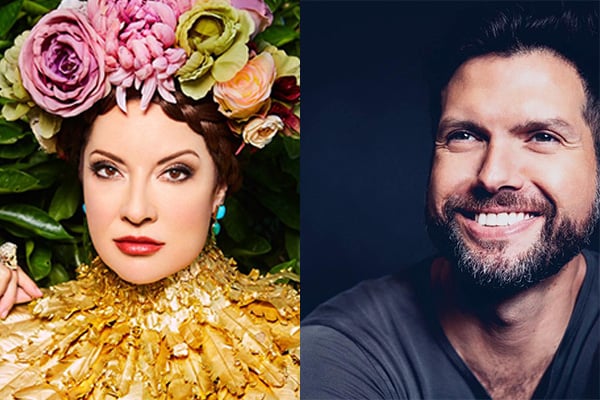 Pasadena, CA – Principal Pops Conductor Michael Feinstein kicks off the Pasadena POPS 2022 Rusnak Summer Concert series on Saturday, June 25 with Sway with Me: Latin Rhythm and Swing. The POPS season opener will explore the interchange between American and Latin sound throughout the years, and will have the audience swaying and swinging under the stars to songs like Brazil, Sway, I Love Lucy and Girl from Ipanema made famous by Carmen Miranda, Desi Arnaz, Pink Martini and more, all in symphonic sound by Pasadena's premiere orchestra.
"Latin music is inextricably connected to the American Songbook," says Feinstein adding "Cole Porter often wrote songs with Latin rhythms like "I've Got You Under My Skin" and "Begin the Beguine;" and the classic song "Brazil," which will be included in the concert, became the first piece of music played over a million times on American radio."
Two phenomenal Mexican soloists who will bring these tunes to life in both English and Spanish. A household name in Mexico and Latin America, Mauricio Martinez has starred in many Mexican Off-Broadway productions as well as Bailando Por Un Sueño (Mexico's Dancing With The Stars) and several telenovelas. He also starred as Emilio Estefan in the Broadway Musical On Your Feet! The Story Of Emilio & Gloria Estefan and is also known for his role in the Emmy-winning NBC Universo's original TV series El Vato on Netflix. Mauricio will be joined by 8x Billboard Top 20 chart-topping artist Margo Rey, who has recorded with the likes of John Oates, Marilyn and Alan Bergman, and Patti Austin, and starred on Broadway in Saturday Night Fever and Selena Forever, among others.
All concerts are held at the Los Angeles County Arboretum and Botanic Gardens. Grounds open for picnicking and dining at 5:30pm and performances begin at 7:30pm. Don't miss the best outdoor dinner party in town with spacious circular table seating with fine linens, or lawn seating for those who want to bring a blanket – each option carries on the tradition of picnic-dining with your family and friends with Michael Feinstein and the San Gabriel Valley's premier orchestra! Among many venue amenities, concert goers can enjoy pre-ordered gourmet box dinners for on-site pickup just steps from their table or a variety of food truck options.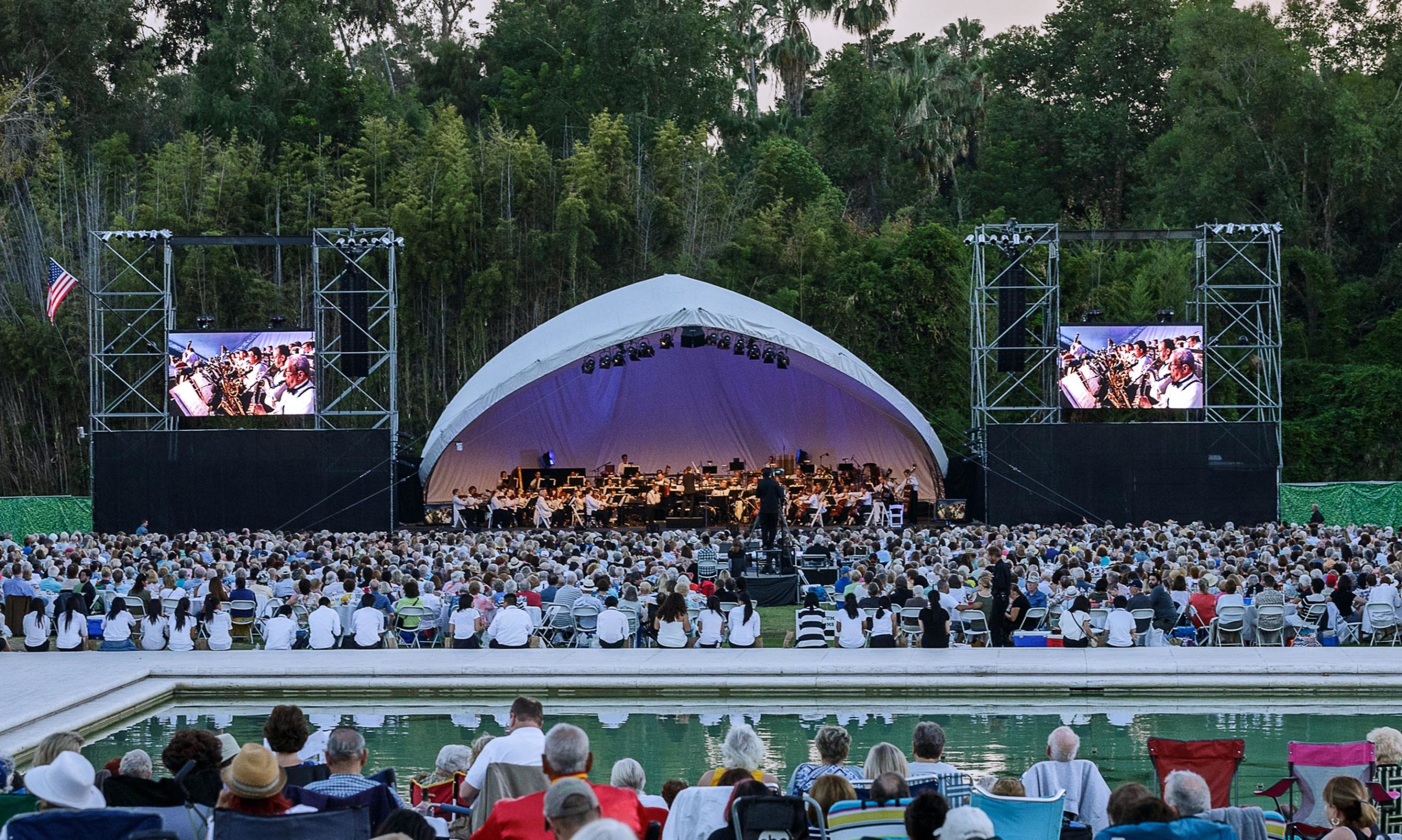 The Arboretum is located at 301 North Baldwin Ave., Arcadia, CA. Subscribers may purchase pre-paid onsite parking at the Arboretum, and all concertgoers can purchase guaranteed and convenient parking at Santa Anita Park, with non-stop shuttle service to the Arboretum's main entrance.
Single tickets start at $25. Season subscriptions and single tickets are now on sale, and are available by calling the box office at (626) 793-7172, online at PasadenaSymphony-Pops.org or at the Arboretum on concert days.
IF YOU GO:
What: The Pasadena POPS presents Sway With Me: Latin Rhythm & Swing!
Michael Feinstein, Principal Pops Conductor
Mauricio Martinez & Margo Rey, soloists
When: Saturday, June 25 at 7:30pm. Gates open at 5:30pm
Where: The LA County Arboretum | 301 N Baldwin Ave., Arcadia, CA 91007
Cost: Tickets start at $25.00
Dining: Gates open at 5:30pm for picnicking. Guests are welcome to bring their own food and drink or pre-order from onsite food vendors.
Parking: Subscribers have the opportunity to purchase onsite Arboretum parking. Single ticket holders may purchase guaranteed and convenient parking at Santa Anita Park, located just across Baldwin Ave., with complimentary non-stop shuttle service to the Arboretum's main entrance.