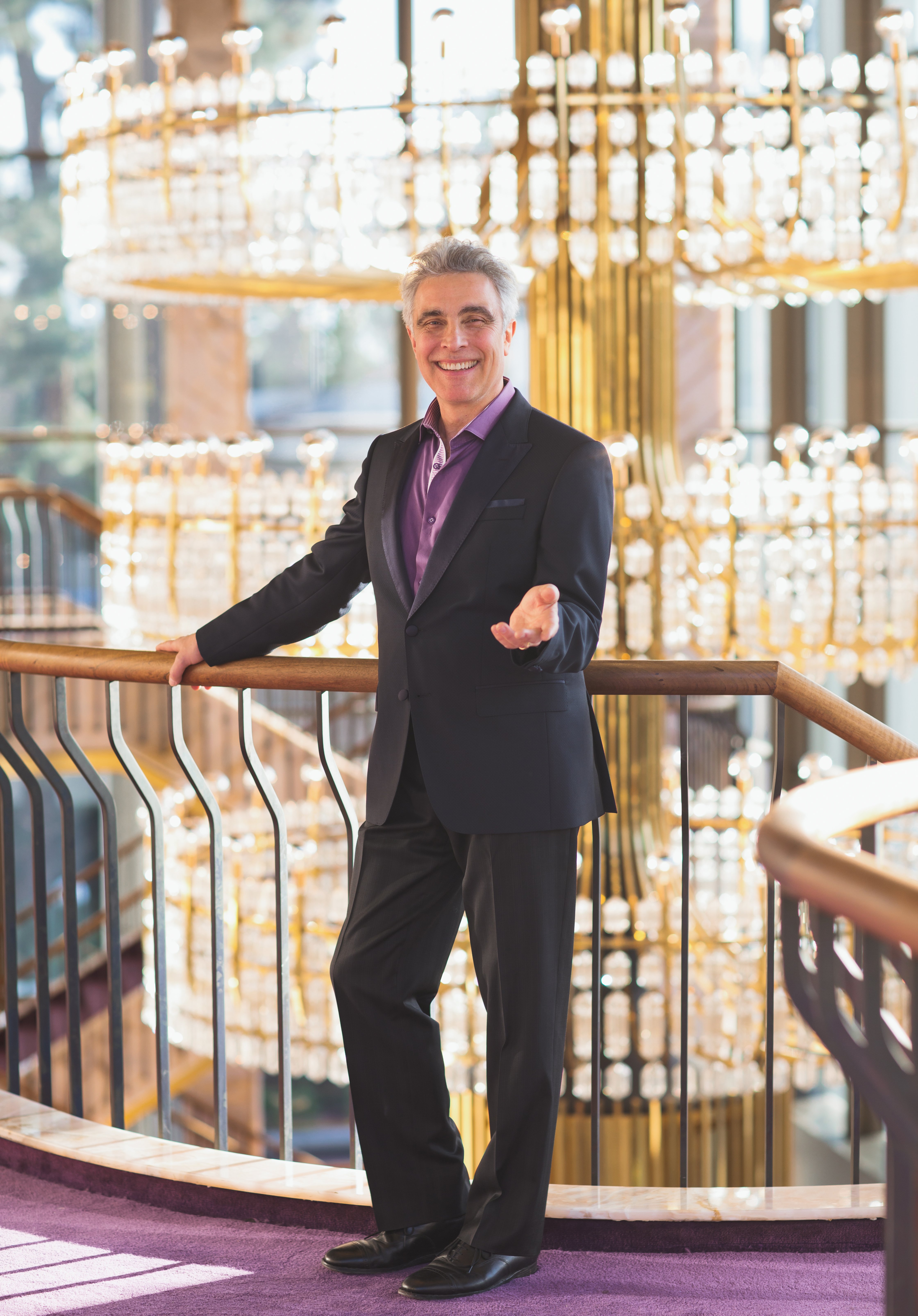 Pasadena, CA – The Pasadena Symphony announces the launch of a phased return to concerts with Pasadena Presents, a series of four performances running October 17 – November 14, 2020. In order to adapt to guidelines set forth by local and state authorities, Pasadena Presents will serve as a new, intimate concert experience that will feature guest artists and musicians from the orchestra in a socially distanced concert setting. Curated and hosted by Music Director David Lockington, each concert will feature a renowned soloist performing a concerto in recital, followed by an ensemble of Pasadena Symphony musicians performing chamber music works.
The orchestra's full 20/21 Symphony Classics Series repertoire will be rescheduled to the 21/22 season; however the organization plans to deliver a new 20/21 season under the umbrella of Pasadena Presents. The upcoming fall schedule of four performances transforms the postponed concerts from March and April, and the first two concerts of the 20/21 Classics season to the new Pasadena Presents format. The Pasadena Symphony plans to announce future 2021 concerts later this fall.
Each Pasadena Presents concert is artistically inspired by the previously scheduled symphonic concerts one for one, and will deliver the high quality musical experiences patrons have come to expect from the Pasadena Symphony. The series opens on October 17 with Avery Fisher Grant recipient Simone Porter performing Mendelssohn Violin Concerto, paired with Tchaikovsky's Souvenir de Florence. On October 24, the Beethoven Violin Concerto will be performed by Yehudi Menuhin International Violin Competition winner Angelo Xiang Yu, paired with Brahms' Clarinet Quintet. Award-winning pianist Terrence Wilson continues the series on November 7 performing Gershwin's Rhapsody in Blue and Dvořák's "American" String Quartet. The Fall Series concludes on November 14 with "one of the most admired pianists of his generation" (New York Times), Inon Barnatan performing his own transcription of Rachmaninoff Symphonic Dances for solo piano and Chopin Piano Concerto No. 1.
The Pasadena Symphony is working in partnership with the City of Pasadena and local health authorities in the event that state guidelines are announced that would allow for small outdoor concert events to take place in the fall.  "We have two scenario plans in place –  the first brings Pasadena Presents live in-person and outdoors at the Pasadena Pavilion for the Performing Arts (formerly known as the Levitt Pavilion), and the second brings Pasadena Presents exclusively online for its ticket buyers and donors," said Lora Unger, CEO adding "Our season is set to start on October 17. We don't want to over promise and under deliver, and yet we also want to make the right decisions at the right time. We will continue to monitor public health guidelines as they evolve over the next two months so we can act based on what guidelines will be in place in October. We're focused on ensuring we can deliver exciting concerts to our audience and bringing musicians back to work safely. Both scenarios achieve those goals. The show must go on, and if need be the show will go online."
The organization is proceeding with great care so it can be prepared to create a safe and joyful concert-going experience, with protocols in place including seating pods socially distanced at 6 feet apart, mandatory mask wearing, increased sanitation practices and reworked ingress and egress plans. David Lockington's pre-concert discussion, Insights, made possible with generous support from Alan Fisher, MD, will be sent via email to ticketholders prior to each concert. The outdoor pavilion has been redesigned to seat up to 350 patrons in socially distanced pods, with plans to have multiple performances to accommodate the reseating of all ticket buyers who wish to attend. In the event that outdoor concerts remain prohibited into the fall, the performances will be recorded at Ambassador Auditorium and presented exclusively online.
Current ticketholders and subscribers will be invited to transfer their current tickets directly to the Pasadena Presents series. Single tickets will be made available as inventory allows. The orchestra will also offer a membership to view the series online. For information, ticketing options and updates on Pasadena Presents, please visit https://pasadenasymphony-pops.org/ or call (626) 793-7172.
Pasadena Presents Fall 2020 Calendar
MENDELSSOHN & TCHAIKOVSKY
October 17 (rescheduled March 2020 concert)
David Lockington, Music Director and Host
Simone Porter, Violin
Musicians from the Pasadena Symphony
Mendelssohn    Violin Concerto
Tchaikovsky      Souvenir de Florence
BEETHOVEN & BRAHMS
October 24 (rescheduled date for 1st concert of the 20/21 season)
David Lockington, Music Director and Host
Angelo Xiang Yu, Violin
Musicians from the Pasadena Symphony
Beethoven   Violin Concerto
Brahms       Clarinet Quintet
GERSHWIN & DVOŘÁK
November 7 (rescheduled date for 2nd concert of the 20/21 season)
David Lockington, Music Director and Host
Terrence Wilson, Piano
Musicians from the Pasadena Symphony
Gershwin       Rhapsody in Blue
Dvořák           String Quartet No. 12, "American"
RACHMANINOFF & CHOPIN
November 14 (rescheduled April 2020 concert)
David Lockington, Music Director and Host
Inon Barnatan, Piano
Musicians from the Pasadena Symphony
Rachmaninoff   Symphonic Dances
Chopin             Piano Concerto No. 1