Pasadena, CA –  Join the Pasadena Symphony and Principal Guest Conductor Nicholas McGegan as he delivers Mozart & McGegan on Saturday, March 21, 2020 at Ambassador Auditorium with performances at 2pm and 8pm. "An expert in 18th-century style" (The New Yorker), the two-time Grammy nominee ends his tenure with the Pasadena Symphony with this Mozart Spectacular, conducting Mozart's Symphony No. 39 and the emotionally charged Piano Concerto No. 20, performed by 2017 Steinway/Colburn Festival winner Yerin Yang. Hailed as "the sunniest conductor in classical music!" (Los Angeles Times), McGegan's historical performance practice will make the brilliance of Mozart shine in this unforgettable farewell performance.
The program fittingly opens with two contemporary pieces by Pulitzer-prize-winning composer Caroline Shaw, written personally for Nicholas McGegan. Shaw's And So and Red, Red, Rose were commissioned as part of the trilogy Is a Rose, for McGegan and the Philharmonia Baroque Orchestra in 2019. The youngest-ever recipient of the Pulitzer Prize for Music, Shaw's music transcends genres, and she has worked with everyone from Kanye West to the Los Angeles Philharmonic. Shaw's poetic work, based on Robert Burn's ballad Red, Red, Rose, will be performed by sought-after vocalist Eliza Bagg, a collaborator of Shaw and her Grammy-winning Roomful of Teeth.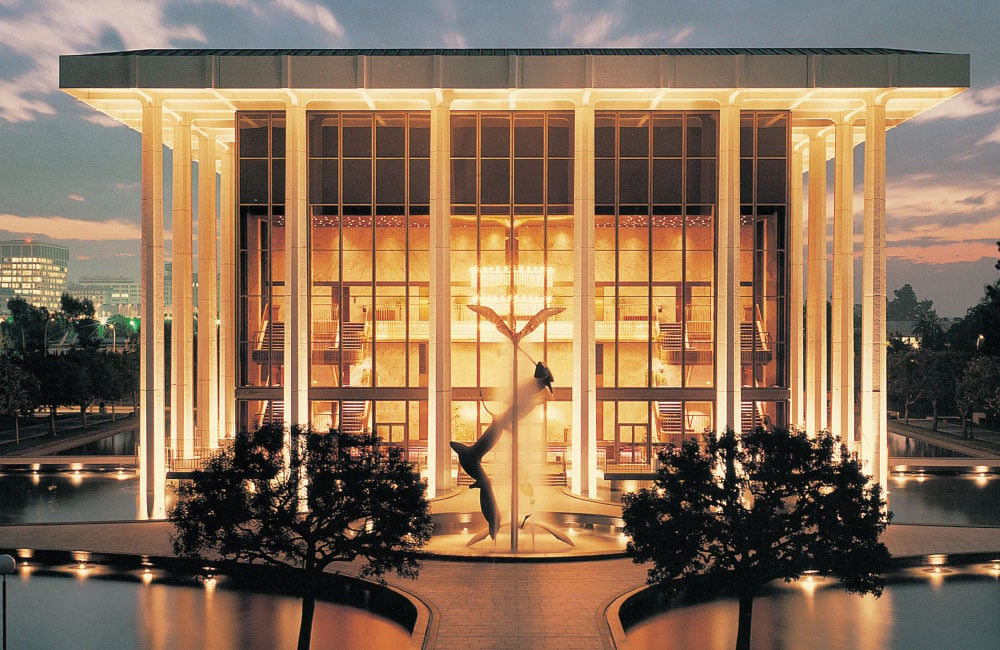 The Pasadena Symphony provides a quintessential experience specially designed for the music lover, the social butterfly, a date night out, and the inner epicurean in us all. For those who want to learn more about the music, join us for Insights – a free pre-concert dialogue with Conductor Nicholas McGegan, which begins one hour prior to each performance. Patrons who plan to arrive early can also enjoy a drink or a bite in the lively Symphony Lounge, yet another addition to the carefree and elegant concert experience the Pasadena Symphony offers. A posh setting along Ambassador Auditorium's beautiful outdoor plaza, the lounge offers uniquely prepared menus from Claud & Co for both lunch and dinner, a full bar and fine wines by Michero Family Wines, plus music before the concert and during intermission.
All Pasadena Symphony performances take place at Ambassador Auditorium, located at 131 South St. John Avenue, Pasadena, CA. Subscriptions start at $99 with single ticket prices starting at $35. Tickets may be purchased online at pasadenasymphony-pops.org or by calling (626) 793-7172.
What: The Pasadena Symphony presents Mozart & McGegan
Nicholas McGegan, conductor
Eliza Bagg, soprano
Yerin Yang, piano
Caroline Shaw  And So
Caroline Shaw  Red, Red, Rose
Mozart Piano Concerto No. 20
Mozart Symphony No. 39
When: Saturday, March 21, 2020 at 2:00 pm and 8:00 pm
Where: Ambassador Auditorium | 131 South St. John Avenue, Pasadena, CA 91105
Cost: Tickets start at $35.00
Parking: Valet parking is available on St. John Ave. for $20. General parking is available in two locations for $10: next to the Auditorium (entrance on St. John Ave) at the covered parking structure and directly across the street at the Wells Fargo parking structure (entrance on Terrace at Green St). ADA parking is located at the above-ground parking lot adjacent to the Auditorium (entrance on St. John Ave.) for $10. Parking purchased onsite is cash only.
Symphony Lounge: Located on the plaza at Ambassador Auditorium. Opens at 12:30 pm before the matinee and 6:00 pm before the evening performance.
Pre-Concert Discussion: Pre-concert discussion with Conductor Nicholas McGegan begins one hour before curtain and is available to all ticket holders at no cost.