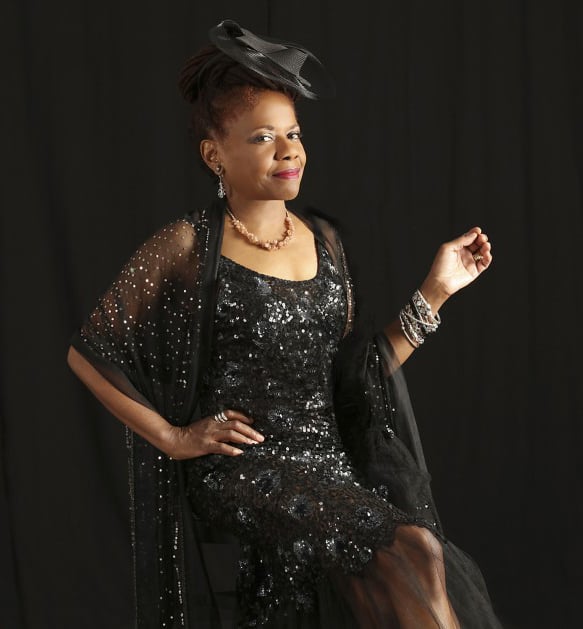 Catherine Russell
Soloist
Her 2006 debut album "Cat", (World Village/Harmonia Mundi), garnered rave reviews, paving the way for her 2008 sophomore release, "Sentimental Streak".  Catherine has been a guest on Late Night with Conan O'Brien, PBS-TV's Tavis Smiley Show, and NPR's Fresh Air, Piano Jazz, Mountain Stage, World Café, and JazzSet. She has won a prestigious German Record Critics' Award and a Living Blues magazine's critics' poll. L'Acadamie du Jazz in France chose "Sentimental Streak" as finaliste for Prix du Jazz Vocal. Catherine Russell's third album, "Inside This Heart of Mine", reached #1 on JazzWeek and Roots Music Report's radio charts, while also charting on Billboard and reaching #1 on I-Tunes jazz charts. A fourth album, "Strictly Romancin'" was released in February 2012. Catherine Russell won a Grammy Award as a featured artist on the soundtrack album for the HBO-TV series, Boardwalk Empire.
With universal acclaim, Catherine Russell has performed on three continents. She's been a hit at major Jazz Festivals including Monterey, Newport, North Sea, JazzAscona, Montreal, Bern, Rochester International, Tanglewood, and at sold out venues like The Kennedy Center in Washington, D.C., Scullers in Boston, The Dakota in Minneapolis, Dizzy's Club in NYC, and Yoshi's in San Francisco. All Music Guide says, "Russell emerged as a retro old school vocalist for the ages."
Her repertoire features a selection of gems from the 1920s through the present; vital interpretations, bursting with soul and humor. With an off-the-beaten-path song selection, sparkling acoustic swing, and a stunning vocal approach, Catherine Russell has joined the ranks of the greatest interpreters and performers of American Popular Song.