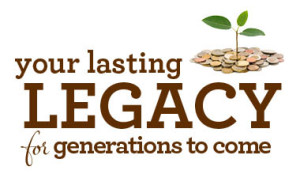 Pasadena Symphony Association brings great music to life. You can help make great music that lasts for generations. A planned gift, such as through a will, bequest or charitable gift annuity is a great way to make a lasting contribution to your orchestra.
There are many gift planning techniques and products that offer financial benefits to both the donor and Pasadena Symphony Association. Whether you are interested in receiving income for life or reducing capital gains or estate taxes, consider making a planned gift to the Pasadena Symphony Association.
Help us preserve the future of music in our community with a Legacy Gift Today.
Below are a few of the options available to you and your family as you plan for the future, and the future of your legacy in the community. The Pasadena Symphony Association encourages you to turn your passion for music and your deep commitment into a lasting legacy with a planned gift.

Bequest
Retain full control and use of your estate during your lifetime and reduce your taxable assets by listing Pasadena Symphony Association in your will or living trust. Click here for Sample Bequest Language to get your planned gift started.

Gift of Retirement Plan Assets
You can name Pasadena Symphony Association as the beneficiary of your retirement account, such as a 401(k) or IRA, and receive a charitable deduction.
IRA Charitable Rollover Gifts
If you are the owner of an IRA and are at least 70 ½ years of age, you may make a charitable gift directly from your IRA to the Pasadena Symphony Association. An IRA Charitable Rollover of up to $100,000 will count toward an RMD or Required Minimum Distribution effectively minimizing taxes on the transfer. Gifts must be made before the end of the tax year or December 31.
Endowment Gift
A strong endowment is a necessity for a thriving nonprofit organization, not a luxury. The Pasadena Symphony Association's Endowment Fund provides critical annual support for all aspects of the orchestra's mission. Donors of the PSA who make endowment gifts help ensure the long-term health of this institution. Endowment donors have the satisfaction of knowing that, through their gift, they are leaving a legacy that provides the art of music for future generations. The PSA's Endowment Fund is invested in accordance with the California "Uniform Prudent Management Act" (UPMIFA) and all other laws and regulations.

Appreciated Property
Receive a charitable tax deduction and bypass capital gains tax with a gift of real property to the Pasadena Symphony Association. Consult with your tax advisor to determine the amount of any deduction you may be able to claim for a gift of real estate.
Appreciated Securities
Receive a charitable tax deduction for the fair market value of publicly traded securities and bypass tax on the embedded capital gains. Consult with your tax advisor to determine the amount of any deduction you may be able to claim for a gift of appreciated securities.
Charitable Gift Annuity
The Pasadena Symphony Association has partnered with the Pasadena Community Foundation to offer donors the option of a Charitable Gift Annuity. If you are 65 years or older, you can make a gift of cash or stock (minimum of $10,000), and the Pasadena Symphony Association will receive an immediate grant, and you and/or a loved one will receive a fixed income stream for life. Click here to download a Charitable Gift Annuity brochure for more information.
Discover more about supporting Pasadena Symphony and POPS by calling to arrange for a private confidential consultation. Contact Scott Vandrick, Chief Development Officer, at (626) 793-7172 Ext 45 or svandrick@pasadenasymphony-pops.org.

Disclosure: Please note that the information contained herein (including any linked documents) is not intended, nor can it be construed, to be or otherwise convey legal or tax advice, including but not limited to information on a federal tax matter as defined in applicable Treasury Regulations. We advise you to consult with independent legal and tax advisors on your particular legal and tax circumstances.