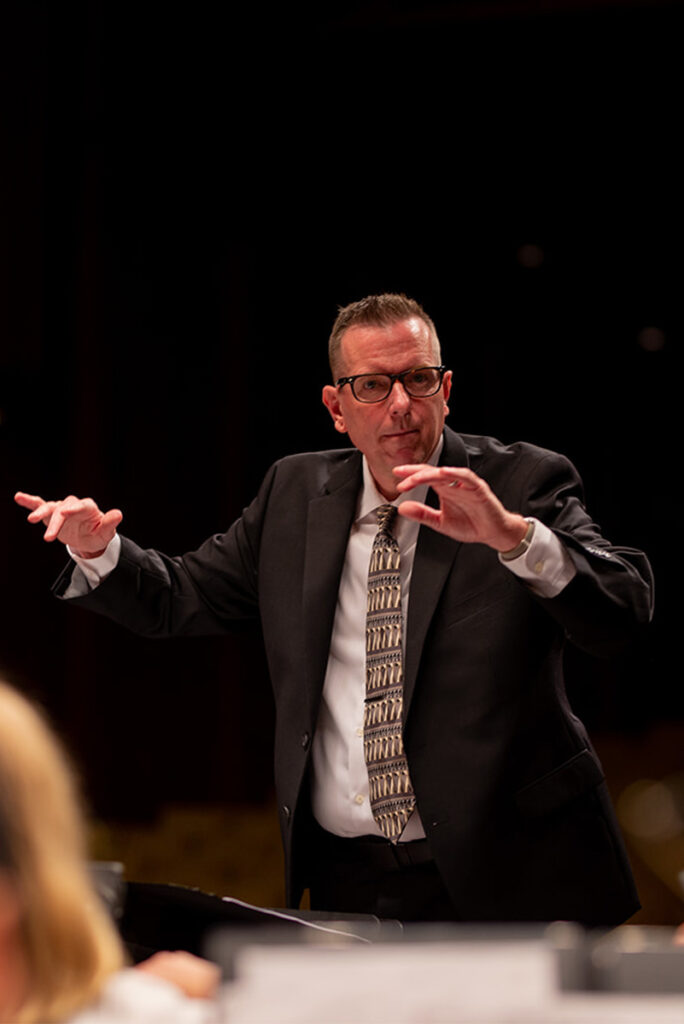 Michael Nelson
PYSO String Orchestra Conductor
Michael Nelson began playing viola in fourth grade in the public school system in the Chicago suburbs. In middle school his family moved to Florida where he continued playing the viola privately and began playing tuba, trombone and euphonium in the school band. He played in the all-state orchestra for all four years of high school and received many honors, including a fellowship with the London Symphony during their summer residence in Daytona Beach.
Mr. Nelson holds a Bachelor of Music degree in Music Education from DePaul University in Chicago, IL. In addition to music education, Mr. Nelson studied viola performance with Rami Solomonov. He also received The Most Outstanding Teacher Award in his music education graduating class from DePaul University. He holds a Master Degree in School Administration and Supervision from the University of Phoenix.
Mr. Nelson's teaching career began in the Chicago public schools where he taught general music to 1,200 students in grades K-6. He then moved to the Denver metro area where he taught for the next 19 years. His tenure in Colorado consisted of teaching orchestra in the Adams 50 and Jeffco public schools and acting as the Denver Metro representative for the Colorado American String Teachers Association. He also coached for the Front Range Youth Symphony, judged for solo, ensemble and large group festivals, taught private violin and viola lessons, and was a guest clinician for various schools. Mr. Nelson prides himself on bringing his passion for music to every student he works with.
Mr. Nelson has enjoyed playing in various groups such as the Winnetka Chamber Orchestra, Evergreen Chamber Orchestra, Jefferson Symphony, Little Symphony, Steamboat Springs Symphony and many other orchestras. In addition to his orchestral playing he has also played viola as backup for many well-known artists. His fondest memory with one of these artist is with Debbie Reynolds, for her amazing voice and wit in performing.