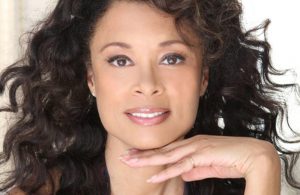 Valrie Pettiford
Soloist 
Valarie Pettiford's career glitters like the lights on Broadway. An award-winning triple-threat, Valarie has worked with some of the biggest names in entertainment, but has never let her brushes with fame go to her head. Although some would argue that she is a celebrity in her own right, Valarie is still a humble girl from Queens.
On screen, at age 14, Pettiford starred in the chorus of the film The Wiz (1978). She has appeared in such films as The Cotton Club (1984), Glitter (2001), Stomp the Yard (2007), Why Did I Get Married Too? (2010), the short film musical Not Your Time (2010), the award-winning short film Response (2009) and Jumping the Broom (2011) from Sony Pictures. Her role in the acclaimed independent film Why Am I Doing This? (2009) earned her a glowing mention in the L.A. Times. Her role as Big Dee Dee Thorne on the hit sitcom Half & Half (2002) earned her three NAACP Image Award nominations. Valarie plays the recurring role of Sandra Lucas on Tyler Perry's House of Payne (2006). Other notable television appearances include guest-starring roles on Criminal Minds (2005), CSI: Crime Scene Investigation (2000), CSI: Miami (2002), The District (2000), The West Wing(1999), Frasier (1993), One Life to Live (1968), Bones (2005), The Cape (1996) and The Finder (2012). She had a recurring guest star on the hit HBO series Treme (2010).
Valarie's theatre credits read like a prestigious shopping list, with numerous accolades for the execution of her craft. Valarie won NAACP Theatre and Garland Awards for Best Actress in "The Wild Party." She was honored with NAACP, Robby and Reader's Choice Awardsfor for her role in "Show Boat." Both performances were nominated for Ovation Awards. Valarie was a member of the original casts of "Sophisticated Ladies", understudying Judith Jamison, and "Fosse", for which she was recognized by the Drama League and nominated for Outer Critics Circle, Dora Mavor Moore and Tony Awards.
Valarie performed alongside Chita Rivera in the West End debut of "Chicago", and subsequently performed "All That Jazz" as a tribute to Rivera at the Kennedy Center Honors. However, her self-proclaimed career highlight was the fulfillment of a life-long dream; she recorded her first album, "Hear My Soul". An accomplished stage performer, Valarie has performed her successful one-woman shows to sold-out audiences coast to coast. She has performed with Lucille Ball and Desi Arnaz in New York and Miami in the musical tribute to their father, called "Babalu". Valarie enjoyed stellar reviews in both cities. Proving that her voice ad presence are both Broadway bold, she is a regular guest soloist with the Pasadena Symphony for their annual Pops program.
In the traditional sense of the word, Valarie Pettiford is a diva, a master of her craft who has the ability to command attention. Whether she would agree, or try to harness that power, is anyone's guess.