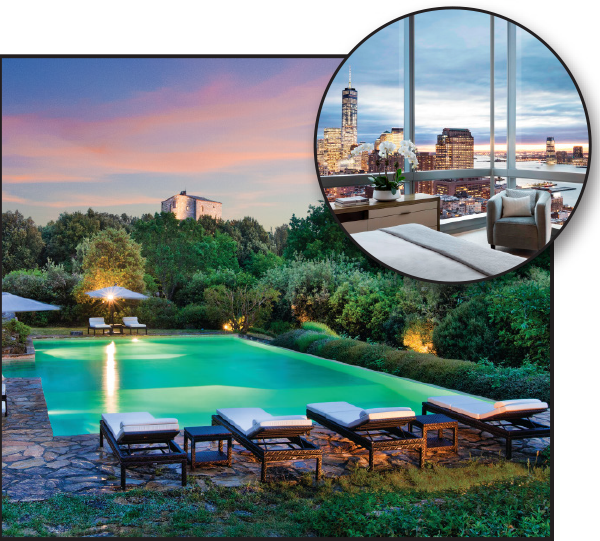 Choose your perfect vacation from more than 60,000 options, including luxury homes, hotels, and resorts in 75+ iconic destinations around the world including Mexico, the Caribbean, Europe, and top U.S. destinations like the Hamptons, Vail, New York City, and Pebble Beach.
Enjoy first-class, personalized service—including pre-trip planning, daily housekeeping, and on-site concierge.
$8,000 per trip, an Inspirato Vacation package includes:
All nightly rates, taxes, and feeds
Vacations are fully transferable
12-month complimentary subscription to The Inspirato Club ($7,200 value)
To preview actual Inspirato Vacations Packages that would be available with this item-Click Here.