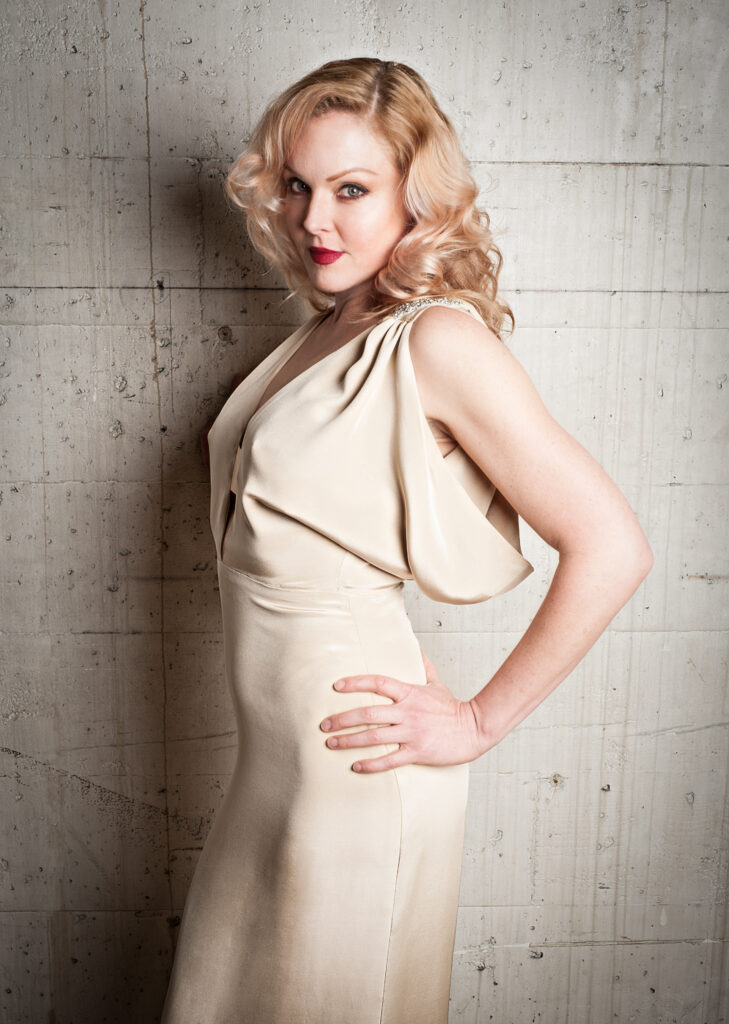 Storm Large
Soloist
Storm Large has been singing since the age of five. A graduate of the American Academy of Dramatic Arts in New York, Large moved to San Francisco and later to Portland, where she founded her band Storm and The Balls. The Balls developed a cult-like following in clubs for their "mash up" renditions of artists such as ABBA, Billy Idol, Led Zeppelin and Olivia Newton-John as well as their own compositions. Storm Large shot to national prominence in 2006 as a finalist on the CBS show Rock Star: Supernova, where, despite having been eliminated in the week before the finale, she built a fan base that follows her around the world to this day.
In 2007, she starred in Portland Center Stage's production of Cabaret with Wade McCollum. The show was a smash hit, and earned Large glowing reviews. Her autobiographical musical memoir Crazy Enough played to packed houses in 2009 during its unprecedented 21-week sold-out run at Portland Center Stage. She went on to perform a cabaret version of the show to critical acclaim at the Edinburgh Festival Fringe, Adelaide Festival in Australia, and Joe's Pub in New York. Her memoir Crazy Enough was released by Simon and Schuster in 2012, was named Oprah's Book of the Week, and awarded the 2013 Oregon Book Award for Creative Nonfiction.
Storm made her debut with Pink Martini in April 2011, singing four sold-out concerts with the National Symphony Orchestra at the Kennedy Center in Washington, D.C. She continues to perform with the band, touring nationally and internationally, and appears on the band's most recent albums, Get Happy and Je dis oui!
She debuted with the Oregon Symphony in 2010 and made her Carnegie Hall debut in May 2013, singing Kurt Weill's Seven Deadly Sins with the Detroit Symphony as part of the Spring for Music Festival. The New York Times called her "sensational."
In fall 2014, Storm and her new band released the album Le Bonheur, a collection of tortured and titillating love songs from the American Songbook that are beautiful, familiar, yet twisted, much like the lady herself.