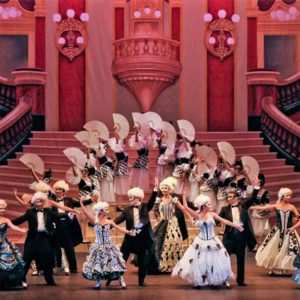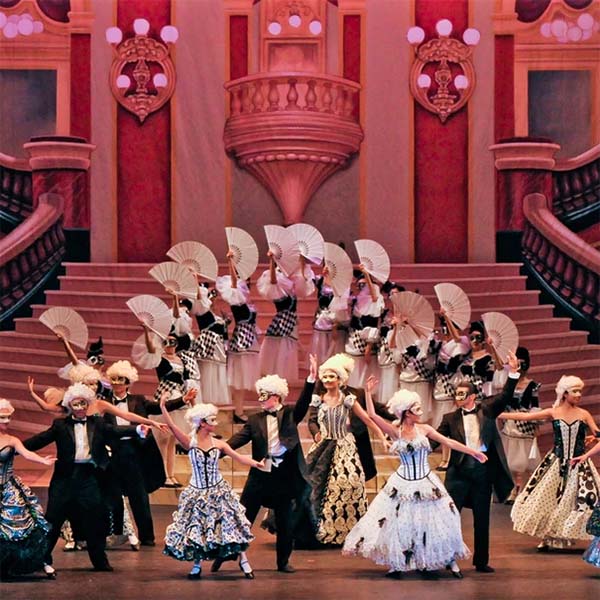 Pasadena Civic Ballet
Formed in 1980 by Elly Charlotte Van-Dyke, the Pasadena Civic Ballet Company (PCB) is a not-for-profit organization of pre-professional and professional dancers. The Company has been directed by Diane De Franco Browne, Tania Grafos, and Zoe Vidalakis since 2000.
Pasadena Civic Ballet has been training children and adults in the art and discipline of dance for over 40 years. Members of the Company are serious, talented ballet students who are accepted by audition or judgment of the directors. Referred to as the "Company", the PCB has three divisions: the Junior, Teen, and Senior Companies.
Artistic Directors Diane De Franco Browne, Tania Grafos, and Zoe Vidalakis bring over fifty years of dance training, choreography, and performance experience to the school. PCB dance faculty has an acclaimed reputation with backgrounds ranging from American Ballet Theater, Beijing Dance Theater, Joffrey Ballet, and Hungarian State Ballet. In addition, faculty members have collaborated with and performed works by renowned choreographers including George Balanchine, Antony Tudor, Twyla Tharp, Martha Graham, and Agnes De Mille.
Pasadena Civic Ballet Company is committed to presenting original productions to stimulate the development of its students and to enhance the artistic offerings available to our community. Company members have the opportunity of performing in major productions before large audiences. The Company's original presentations have included "Cinderella," "Alice in Wonderland," "The Wizard of Oz," "The Little Mermaid," "The Twelve Dancing Princesses," and "Peter Pan." These performances provide a wonderful showcase for all of the dancers, with ensemble and solo opportunities. Dancers also perform in our annual "Solo Fete" and the PCB Center Showcases, as well as invitational events, charity groups, in-studio concerts, and guest appearances.