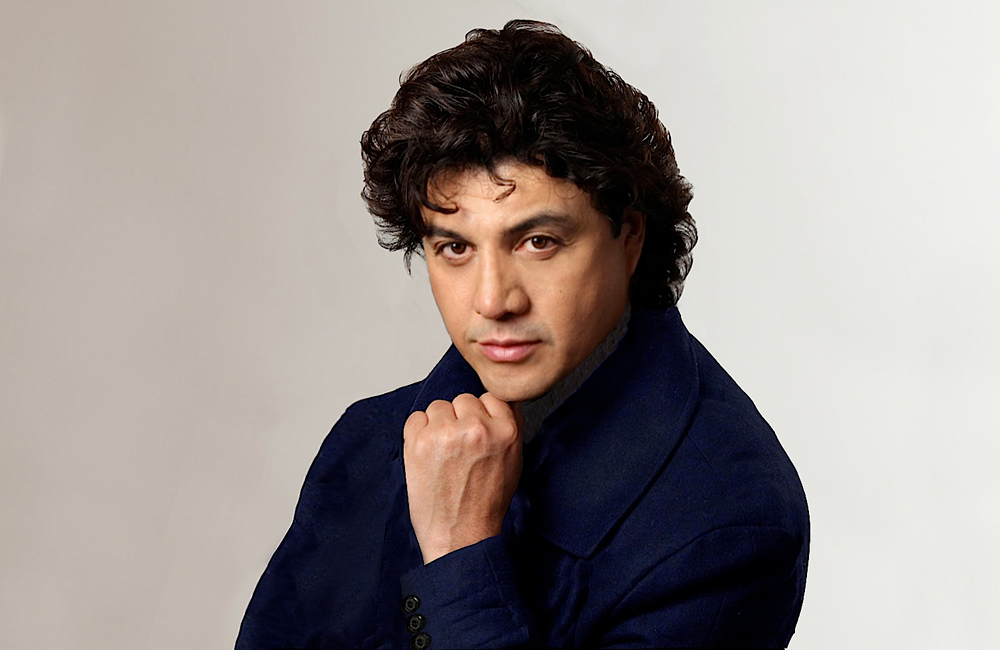 Maximo's outstanding voice and musical gifts flourished while attending The National Cultural Center and the prestigious Maria Callas School of Opera.  In the United States, Maximo studied with Igor Stravinsky's protégé, soprano Arlene Slater-Stone, former voice teacher of the Juilliard School of Music.
He then enrolled in the vocal arts program of The Colburn School of the Performing Arts in Los Angeles and continued mastering his operatic techniques with Brent McMunn, Opera Director at the USC Thornton School of Music. Eager to strive for excellence, Maximo continued expanding his repertory under the coaching of Music Director Frank Fetta, conductor of the Culver City Symphony, and currently is working with California Philharmonic Chorale Director, Maestra Marya Basaraba.
Maximo performed for several years with the Crystal Cathedral's Hour of Power Philharmonic in Garden Grove, California under the baton of Music Director and Conductor Johnny Carl, and sang at the Cathedral for "The Passion of the Christ Concert," conducted by film composer John Debney. He also appeared as guest soloist for The Pasadena Symphony and Pops Orchestra's "Night of the Oscars Concert" and featured soloist for The Golden State Symphony Orchestra's "Holiday Spectacular Concert," as well as with The Los Angeles Philharmonic Ensemble and The Hollywood Ensemble Opera.
Maximo had the honor to receive the "Blood and Fire Award of Excellence" by Major General Megan P. Tatu, Chief of Staff of the 63D Regional Readiness Command of the United States Army, for his outstanding renditions of patriotic songs, including the "The Star Spangled Banner" and "God Bless America." As a musical ambassador to the world, Maximo has been honored and awarded by the California Legislature Assembly and by the California State Senate for his invaluable artistic contributions to the arts and education.
Maximo has been interviewed in several newspapers and in television talk shows, including NBC4, Channel 7 News, London Weekend Nights TV, Hard Copy New York, CBS TV News Life Miami, NBC Telemundo Network, La Opinión Newspaper, The Tolucan Times, Entertainment Today, The Miami Herald and The Pasadena Outlook.
These days, Maximo can be seen thrilling audiences on a variety of stages and concert halls across the United States and abroad featuring classical crossover songs, contemporary music, Broadway standards and opera arias from his beautiful repertoire, and presently, he is involved in producing a PBS Special that will highlight the richness and versatility of his unique talent.