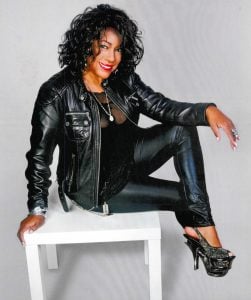 A singer, a best-selling author, motivational speaker, businesswoman, former U.S. Cultural Ambassador, wife, mother, and grandmother, the legendary Mary Wilson continues to make great strides on her inevitable journey to greatness.
Performing with the same passion as she did singing with the original Supremes as well as with her solo career, the world renowned performer is an advocate for social and economic challenges in the United States and abroad. Ms. Wilson uses her fame and flair to promote a diversity of humanitarian efforts including ending hunger, raising HIV/AIDS awareness and encouraging world peace.
With no sign of slowing down, Ms. Wilson released her fourth book "Supreme Glamour" on September 17, 2019. This highly anticipated coffee-table book showcases the gowns The Supremes were known for over the decades and delves into more history of the most successful female recording group of all time. Supreme Glamour is now available.
2019 Mary was honored at the Paley Center for Media in Beverly Hills celebrating her work in music and her influence on young African-Americans and entertainment. Her conversation with Janice Littlejohn left the audience laughing with her unmatched humor and standing with applause displaying her graceful composure throughout the night. Showing the same love she has shown to all her fans, Mary during the reception, gladly met and personally thanked every attendee that night for their support throughout her career. In 2021 she will also be celebrating the 60th anniversary of The Supremes.
2018 marked an important step forward for Mary's fight to have the Music Modernization Act (MMA) pass. Her vision came to fruition when the United States legislation signed the act into law on October 11, 2018. The act aims to modernize copyright-related issues for new music and audio recordings due to new forms of technology like digital streaming which did not protect music recorded before February 15, 1972. Her advocacy for this act lies with herself and other legacy artists gaining fair compensation when their songs are played on digital radio stations.