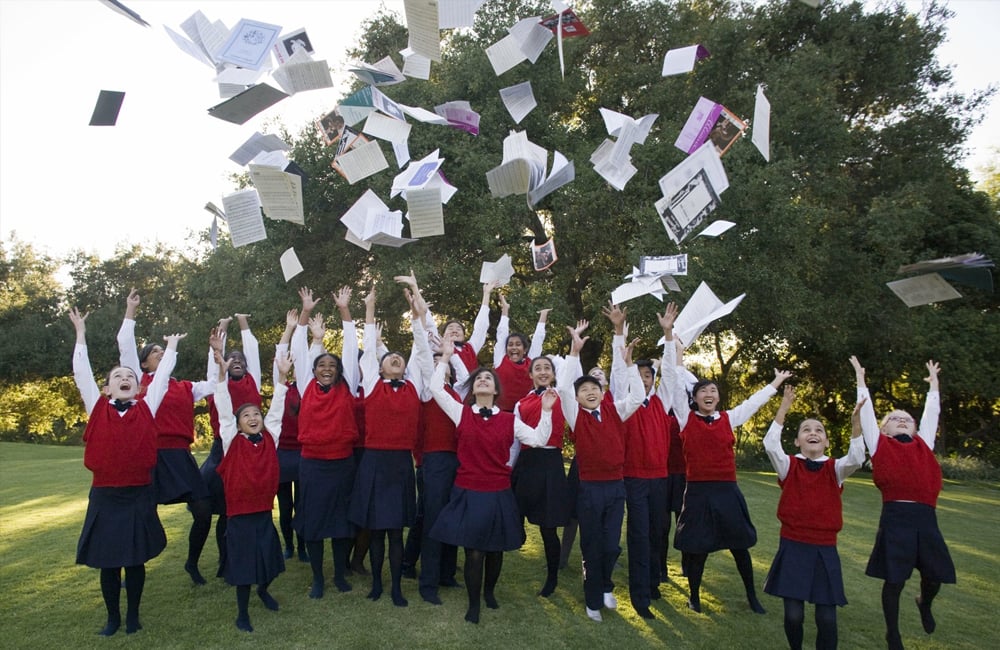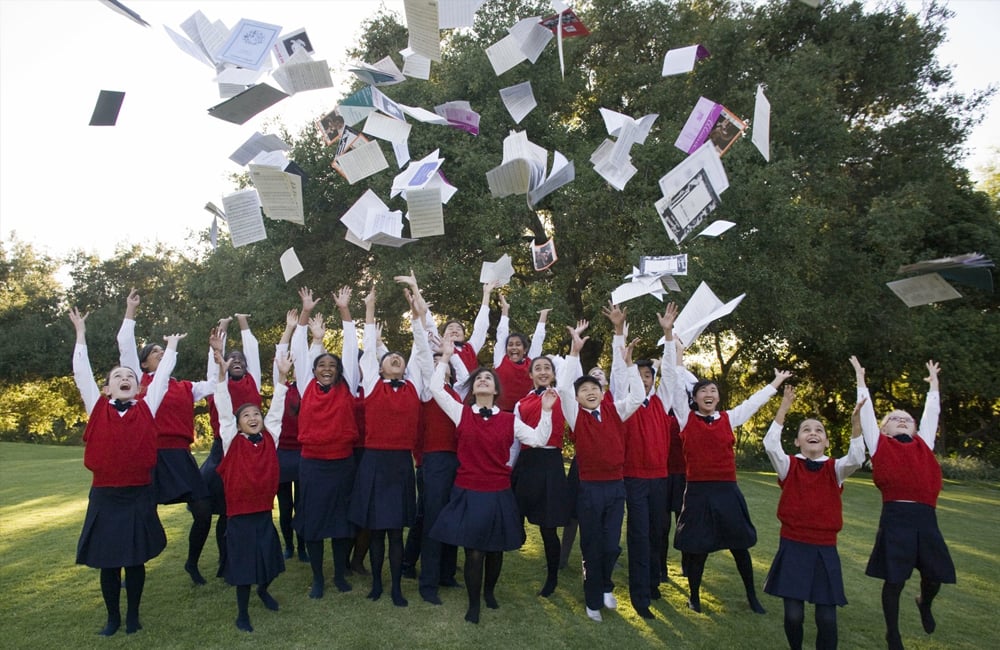 Since 1986, Los Angeles Children's Chorus has provided quality choral music training to more than 2,200 children and teenagers ages 6-18, and grown to include six progressively experienced choirs, a program of First Experiences in Singing (FES) classes for 6-7 year old boys and girls, and a First Experiences in Choral Singing Ensemble for FES graduates and children who audition at the pre-Preparatory level. LACC's comprehensive program addresses all learning styles and levels of experience through a sequential Music Literacy curriculum and rehearsal schedule, in which choristers master challenging, multi-lingual repertoire of fine choral music in the bel canto style. Choristers also acquire a solid education in music theory and receive individual vocal coaching.
Now in its 29th season—2014|2015: "Celebrating American Song…California and Beyond"—LACC will serve more than 400 young singers from more than 50 communities throughout greater Los Angeles, thus reflecting in its membership the cultural and economic diversity of the region. LACC's program is tuition-based, but need-based financial assistance is available.
Under Artistic Director Fernando Malvar-Ruiz, LACC is recognized throughout the country for its exceptional artistic quality and technical ability. The Chorus performs frequently with leading music ensembles including the Los Angeles Philharmonic, Hollywood Bowl Orchestra, Los Angeles Master Chorale, Los Angeles Chamber Orchestra, Calder Quartet, Pasadena Symphony, and MUSE/IQUE. LACC also assists LA Opera by training and providing children for its opera productions that require children's chorus or child soloists. LACC choristers have served as musical ambassadors of Los Angeles on tours to Africa, Australia, Austria, Brazil, Canada, China, the Czech Republic, Estonia, Finland, Italy, Germany, Great Britain, Hungary, Poland, and Sweden, as well as many parts of the United States.
This season LACC will explore the unique voices of American choral composers, from the Nation's First People to newly commissioned choral works. Some of the exciting artistic projects planned include performances at the Hollywood Bowl with the Los Angeles Philharmonic under Gustavo Dudamel and the Hollywood Bowl Orchestra under esteemed composer John Williams; an international choral exchange with Germany's renowned Windsbacher Knabenchor Boys Choir; holiday concerts on the Jacaranda Music Series and with the Pasadena Symphony; a performance of Bach's St. Matthew Passion with the Los Angeles Master Chorale at Walt Disney Concert Hall; a collaboration with the LA Phil on the West Coast premiere of a new multi-media production of Unsuk Chin's Alice in Wonderland; LACC's debut at the Bing Concert Hall at Stanford University; the world premiere of a new work by composer Mark Grey and librettist by Niloufar Talebi based on a Persian children's story; and LACC's own annual Winter and Spring Concerts.
Among its numerous accomplishments, LACC commissioned and produced world-premiere opera, Keepers of the Night (2007), by composer Peter Ash and librettist Donald Sturrock. The Chorus also appears on Amore Infinito ("Infinite Love"), a Deutsche Grammophon CD of songs based on poems by the late Pope John Paul II and performed by Plácido Domingo, which was released worldwide in March 2009. LACC also appears on the Los Angeles Master Chorale's critically acclaimed Decca recording of Nico Muhly, A Good Understanding (2010).
The subject of a trilogy of documentaries by Academy Award-winning filmmaker Freida Lee Mock, LACC is featured in the Academy Award-nominated Sing!, about a year in the life of the choir; Sing Opera!, documenting the production of LACC's commissioned family operaKeepers of the Night; and Sing China!, chronicling its groundbreaking tour to China just prior to the Beijing Olympics.  LACC has performed with John Mayer on NBC's "The Tonight Show" and was featured on Public Radio International's nationally syndicated show "From the Top," among other credits.