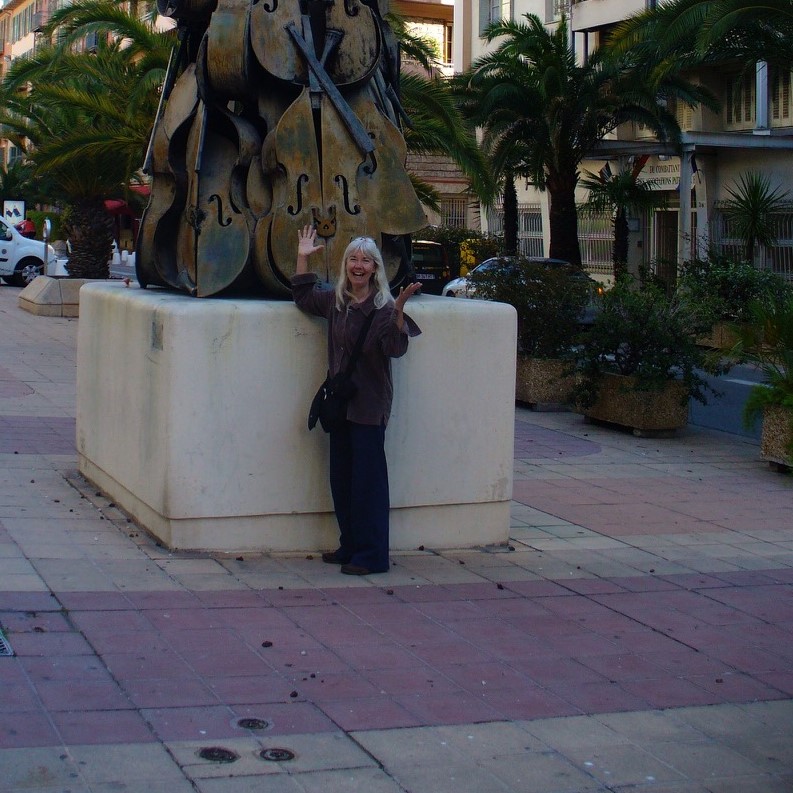 Bass
Lisa Gass first became interested in music by studying piano at age 5, then violin at age 8. In 7th grade she was asked to switch to double bass as one would be needed in the high school jazz band when she got there. She also showed an early aptitude for wood sculpture, receiving woodworking tools as a cherished birthday gift. By 13, she had decided her true love was the double bass.
After graduating from Kutztown State University in Pennsylvania in 1976, she continued playing the bass as a freelance musician. She worked in Philadelphia for the archeology department of a historical restoration firm. This began to mix with her devotion to the bass, leading to internships in repair.
In 1980, Lisa became a student at the Violin Making School of America in Salt Lake City. She augmented the intensive four-year course by building a bass in her modest apartment workshop. This arduous feat is still legendary at the school. After receiving her degree of Luthier in 1984, she moved to the Los Angeles area, where she established and managed the bass department at the Thomas Metzler Violin Shop for the next thirteen years. She joined the Pasadena Symphony in 1986.
On April 1st 1997, a date she considers highly auspicious, Lisa opened Los Angeles Bass Works in Silverlake. She concentrates on restorations of important master's basses, along with repairs, making and sales of basses. In 2005 Los Angeles Bass Works moved to its current location in the historic Granada Buildings in Lafayette Park. Her clients include members of the Los Angeles Philharmonic, notable jazz soloists, studio musicians as well as students throughout Southern California. She continues to be an active bassist, performing with the Pasadena Symphony & Pops as well as several other SoCal orchestras and ensembles.