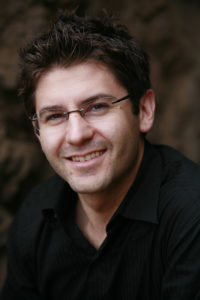 Second Violin
JOEL PARGMAN, violin, is a member of the Los Angeles Chamber Orchestra, Santa Barbara Chamber Orchestra, Musica Angelica Baroque Orchestra, New West Symphony and the Pasadena Symphony and serves as Concertmaster of the L.A. Master Chorale. As a member of the Denali Quartet, Pargman spent eight years as artist-in-residence for Santa Monica's acclaimed Jacaranda concert series. He has premiered new works by composers Andrew Norman, Donald Crockett and Ben Johnston, among others.
Mr. Pargman's playing has been heard on international broadcasts of A Prairie Home Companion, NPR's World Café, KCRW's Morning Becomes Eclectic, and several Grammy Awards Shows and he has recorded on recent albums of such diverse artists as Ben Harper, Andrea Bocelli, Jamie Foxx, Joe Cocker, Travis Tritt, Fall Out Boy, Kenny Loggins, Tim McGraw and Barbra Streisand, in addition to performing on the soundtracks of over 200 feature films.
Joel graduated summa cum laude from USC's Flora Thornton School of Music, where he studied with Robert Lipsett. He previously studied at the Seattle Conservatory with Margaret Pressley.