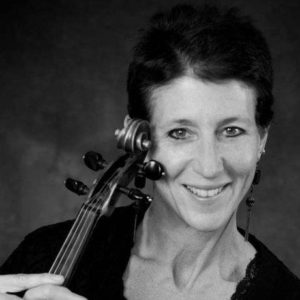 Assistant Principal Viola
Carrie Holzman-Little has been a busy free-lance violist in Southern California for the past 25 years. She received a Bachelor of Arts from University of California at Santa Barbara and was fortunate enough to study with many illustrious music teachers such as William Primrose, Ron Copes, Heiichero Ohyama and more.
Carrie has been the assistant principal viola of the Pasadena Symphony for 20 years and a member of the Hollywood Bowl Orchestra since its inception. She has a private viola teaching studio and is also on the faculty of the Gold Coast Chamber Music Festival held annually at Pepperdine University. She is a member of the Crown City String Quartet which is based in Bend, Oregon.
She currently serves as the interim personnel manager of the Los Angeles Chamber Orchestra. The personnel manager for the Long Beach Symphony Orchestra and Orchestra Santa Monica, Carrie also hires musicians for other small groups.
In her spare time, Carrie loves to do triathlons. She lives in a 100-year-old house in Pasadena with her husband, cellist Dane Little, and four large male cats.