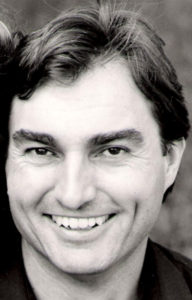 Viola
Andrew Picken is the Principal Violist of the Pasadena Symphony, and has served as Associate Principal Viola of the Los Angeles Opera Orchestra since 2004. He has also served as Principal Violist of the Long Beach Symphony, Glendale Symphony and Los Angeles Baroque Orchestra. He is Associate Principal Violist of the Los Angeles Master Choral Orchestra and has been a member of many Southern California ensembles including the Los Angeles Mozart Orchestra, the Hollywood Bowl Orchestra, the Santa Barbara Symphony and Pacific Symphony Orchestra. He has been a regular performer in the Chamber Music Unbound festival in Mammoth Lakes, CA, and has also lent his talents to the Los Angeles Philharmonic, Los Angeles Chamber Orchestra, Oregon Bach Festival and the Nevada Chamber Music Festival, among others.
A dedicated pedagogue, Andrew has helped many students to realize their goals on the viola. He is on the faculty of Pepperdine University as well as the Colburn School and Pasadena Conservatory of Music. His students have matriculated into many of the top music schools in the country including Juliard, Oberlin, New England Conservatory, Boston University, Colburn Conservatory and USC.
A member of the Pasadena String Quartet, he has performed with the Music Guild concert series in Bel Air,  as well as at venues throughout Southern California. He has appeared as a guest artist with the Henschel String Quartet, the Lafayette String Quartet, the Felici Piano trio and has recorded with the Coup d'Archer String quartet on the Crystal Records Label. He has performed in chamber music series with members of the Artemis String Quartet, Robert Vernon and Lynn Harrell, among others.
As a conductor, he has lead the orchestra at the Rocky Ridge Music Festival in Estes Park, Colorado. He is married to Pasadena Symphony Concertmaster Aimee Kreston.