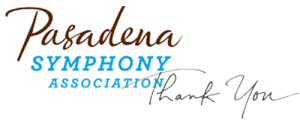 Pasadena Symphony Association could not accomplish its mission of high-quality orchestral music experiences and broad musical education and community access without the ongoing support of our Foundation, Government, Media and Community Partners. Our deepest thanks to all! If you're interested in discovering more about becoming a Pasadena Symphony Association partner, contact Scott Vandrick, Chief Development Officer, at svandrick@PasadenaSymphony-Pops.org or (626) 793-7172, Ext 45.
Foundation Supporters
Pasadena Symphony and POPS is truly appreciative to the ongoing support of our Foundation Partners who work alongside of us to provide inspirational musical experience and vital music education opportunities. Thank you!
Ahmanson Foundation
Ann Peppers Foundation
D'Addario Foundation
Green Foundation
James Irvine Foundation
Kin Hui Charitable Foundation
Mann Family Foundation
Norris Foundation
Pasadena Community Foundation
Ralph M. Parsons Foundation
Rose Hills Foundation
Government Partners
Thank you to the dedication and commitment of our Government Partners who support high-quality musical programming and important music education and community engagement throughout the Southern California region.
Media Partners
A toast to the Pasadena Symphony and POPS' dedicated Media Partners who recognize the power of great music as a means to strengthen and enrich a community.
Community Partners
The Pasadena Symphony Association's mission is accomplished through important collaborations with our Community Partners.
Special thanks to the Playhouse District Association and Old Pasadena Management District who are working in partnership with the Pasadena Symphony and POPS.
We're also so thankful to all of those who work alongside of us to make the work happen.
City of Arcadia Chamber of Commerce
City of Pasadena Chamber of Commerce
Los Angeles County Arboretum and Botanic Garden
San Gabriel Valley Economic Partnership
Valley Hunt Club
Vroman's Bookstore
Very special thanks…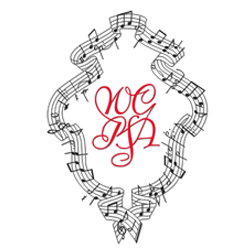 Women's Committee of the Pasadena Symphony and POPS
Pasadena Symphony and POPS extends a very special thank you to the members of the Women's Committee of the Pasadena Symphony and POPS. For decades, the volunteers of the Women's Committee have put their talent, organizational know-how and sheer determination to the service of the Pasadena Symphony and POPS by conceiving and producing the annual Holiday Look In, an extraordinary fundraising event. Each year these amazing volunteers provide significant funding for Pasadena Symphony and POPS' programs and services, and we're so honored and thrilled by the support. Thank you all for joining us on December  2& 3, 2017 and discovering the magic of the Holiday Look In!
THANK YOU TO THE HOLIDAY LOOK IN PATRONS – CLICK HERE FOR A COMPLETE LIST