Date/Time
Date(s) - February 15, 2014
8:00 pm
Location
Pasadena City Hall
Categories
Tracy Cox, soprano
Laura Harrison, mezzo
Casey Candebat, tenor
Andrew Craig Brown, bass
The Donald Brinegar Singers, chorus
Pre-concert discussion begins 1 hour before curtain
Widely celebrated as the greatest music ever written, Beethoven's final musical declaration is the ultimate testament to the human spirit through the power of music. The Pasadena Symphony Orchestra's performance of Beethoven's piece, joined by a full chorus, is not to be missed! LA-based composer Morten Lauridsen, one of the hottest tickets in choral music, complements the program with two original compositions, his song cycle set to the poems of Robert Graves and Nocturnes.
Beethoven's Ninth is unlike any by any other symphony in Los Angeles.
"Who's writing classical music these days that's accessible enough to satisfy lay listeners, yet serious enough to impress trained musicians? Morten Lauridsen, that's who." – The Wall Street Journal 

Pasadena Symphony Lounge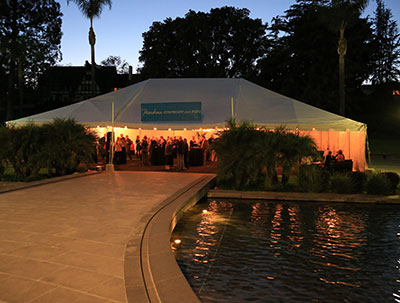 The new Symphony Lounge brings yet another addition to the care-free and elegant experience of the Pasadena Symphony. Where old friends gather and new friends meet, the Symphony Lounge is a place to mix and mingle in an upscale social atmosphere while enjoying delicious morsels, fine wine, and music before and after Symphony concerts. A posh setting established in Ambassador Auditorium's beautiful outdoor plaza, featuring a laid-back social atmosphere, where you never know who might stop by.
Menu by Claud & Company Catering:
Cheeses and charcuterie with seasonal accompaniments

Panela cheese, tomato and cucumber salad with shrimp and lemon vinaigrette

White bean and chicken chilli with help yourself traditional sides

Chives ,garlic chips ,cilantro, shredded sharp cheddar,croutons

Chive biscuit sandwiches slider style with chicken tarragon salad and homemade potato chips

Assorted cookies of the day
Symphony Lounge Features:
2400 sq.

feet

of elegant tented area
Fine furniture, warming fixtures, tables and seating
Full bar with a quality selection of beer and wine

Small plate menu

offered by Claud & Co.
Music and social ambiance
Operating hours: 12:30 p.m.

to

4:30 p.m.

and

6:30 p.m.

to

10:30 p.m.