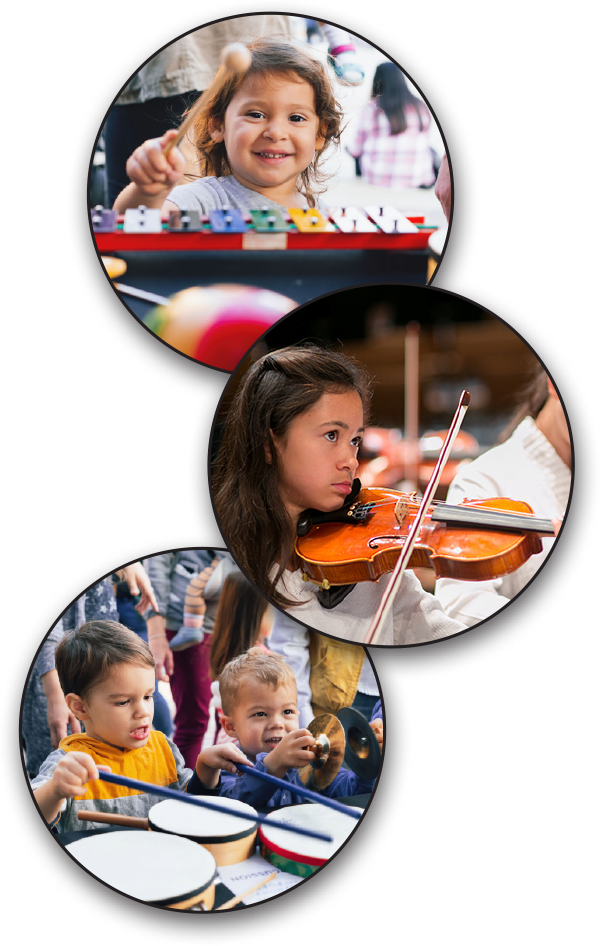 We need your help to fund a vital initiative to solve structural deficiencies found in our schools.
Five years ago, our first steps of addressing learning gaps began with providing instrumental instruction to elementary and middle school children through after school programs and placing 75 coaches in classrooms to bring down the teacher to student ratio. Now, we have countless students who want to maintain their music education as they pass into higher-grade levels, yet the structural problem we see again and again is that many are not proficient enough to advance. For these students, musical instruction is simply no longer available to them; their journey ends and they are left behind. We are determined to change that.
By adding three new "bridge curriculum ensembles," the PSA is course correcting to ensure all students have access to a musical education through their final high school year. We've grown from serving 300 students to over 600 students and expect that number to increase again next school year to 800+. Providing quality music education is an expensive endeavor, and is only possible through the generous contributions of donors like you who share our belief in the importance of music education for our youth.
To read CEO Lora Unger's vision for music education- Click Here.