Dear Pasadena Symphony and POPS Supporter:
As a lover of great music, our young people need you.
As a supporter of the Pasadena Symphony and POPS we wanted you to know that your support means so much to us! We wanted to share with you our campaign to raise $25,000 before the end of  June 1, 2015!
With so many distractions today and the financial demands on families, the next generation is being pulled away from things that make society flourish. A young person's access to music and culture is a vital part of self-discovery and their journey through life – and that access should be open to all.
Meet Vanessa. Vanessa always had a deep connection to music. A gifted violinist, she struggled to find a place where she could be challenged. With music classes being cut at school, Vanessa was searching for an opportunity to express herself musically. Then the recession hit, her father lost his job, and Vanessa felt her connection to music slipping away. There was no money for it. No access. Vanessa discovered our initiative, STUDENT ACCESS, through one of our youth orchestra coaches, and her family received no-cost tickets to attend our concerts. Since then, Vanessa and her family have experienced the rush of Beethoven and marveled at Gershwin's songbook. A whole new world was opened to Vanessa – through a door that you can help open for other students.
Your gift to the STUDENT ACCESS program will:
Offer more than 3,000 students and their family no-cost concerts tickets.
Build the next generation of audiences by making concerts a family event.
Advance education by adding live performances to a student's curriculum.
Protect the vitality of live music in today's all-consuming digital age.
Please join me today by making a meaningful gift to support our STUDENT ACCESS program – and keep this door to music wide open for the next generation of music lovers. Every new or increased gift will help us reach our $25,000 goal! Please give today. 
Sincerely,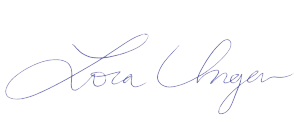 Lora Unger, Chief Executive Officer
PS:  You are a champion of great music in your community, and you also understand the importance of making that music accessible to the next generation of audiences. We hope you'll consider making a gift to our STUDENT ACCESS effort. We would be so grateful – and you'd help us reach our goal by June 1, 2015!