March 29, 2014
2:00 p.m. & 8:00 p.m. at the Ambassador Auditorium
Ticket prices start at
Andrew Grams, Conductor
Simone Porter, Violin
&nbsp
Bolcom Commedia for (Almost) 18th Century Orchestra
Bruch Violin Concerto No. 1
Beethoven Symphony No. 5
Pre-classical concert discussion for the Beethoven 5 begins 1 hour before curtain
The most famous 4 notes in all of Classical music– relentless, emotional, triumphant and victorious mark Beethoven's Symphony No. 5. Hear it performed as no other Los Angeles symphony can: in the intimate and exquisite Ambassador Auditorium. Prepare to be filled with pleasure that comes from witnessing the fantastical Bruch Violin Concerto, a work of lyrical beauty and acrobatic fireworks – a true showpiece for the master violinist. Pulitzer Prize-winning Bolcom brings theatrical flair, tunefulness, and a healthy dose of comedy to what will be one of the most widely hailed performances by any LA symphony this season.

Pasadena Symphony Lounge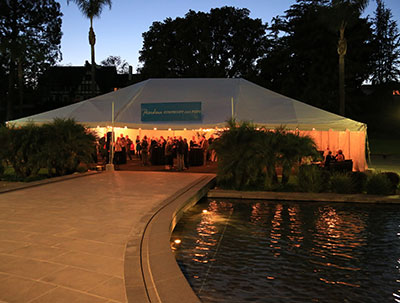 The new Symphony Lounge brings yet another addition to the care-free and elegant experience of the Pasadena Symphony. Where old friends gather and new friends meet, the Symphony Lounge is a place to mix and mingle in an upscale social atmosphere while enjoying delicious morsels, fine wine, and music before and after Symphony concerts. A posh setting established in Ambassador Auditorium's beautiful outdoor plaza, featuring a laid-back social atmosphere, where you never know who might stop by.
Symphony Lounge Features:
2400 sq.

feet

of elegant tented area
Fine furniture, warming fixtures, tables and seating
Full bar with a quality selection of beer and wine

Small plate menu

offered by Claud & Co.
Music and social ambiance
Operating hours: 12:30 p.m.

to

4:30 p.m.

and

6:30 p.m.

to

10:30 p.m.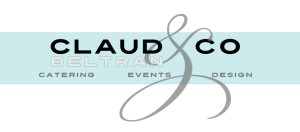 Menu
Pot stickers of chicken & vegetable, sweet chili sauce
Curried coconut milk & butter squash soup
Chinese Chicken Salad
Cabbage, almonds, bean sprouts, cilantro & shredded chicken, soy vinaigrette
Banh Mi Vietnamese
Toasted baguette, pickled vegetables, Thai basil, cilantro mayo & sliced top round of beef
Cheese plate