David Cubek, PYSO Philharmonic Conductor, Pasadena Symphony Assistant Conductor
David Cubek currently serves as Director of the Claremont Concert Orchestra of Claremont McKenna, Harvey Mudd, Pitzer and Scripps Colleges, and has served on the faculty of the Masters of Arts in Teaching Program of the Longy School of Music of Bard College. Born in Caracas, Venezuela, Mr. Cubek is a firm believer in the power of music to foster social change. He regularly conducts ensembles from Venezuela's acclaimed music education program "El Sistema," which aims not only to create great musicians, but also to dramatically change the life trajectory of a children in need. He has also collaborated with several El Sistema-inspired programs in the United States, including Youth Orchestra of LA (YOLA), Gustavo Dudamel's initiative committed to providing intensive music training to underserved neighborhoods in the LA area.
Jack Taylor, PYSO Symphony Conductor
Jack Taylor, a former member of PYSO, is now recognized as one of the top music educators in Southern California. He holds a Bachelor of Music degree from the University of Southern California and a Master of Science in Music Education from Southern Oregon University. His background of excellence in music training and his passion for teaching students provides a well-balanced approach for music education. Mr. Taylor has taught music in Temple City for nine years at the elementary and intermediate school levels. His groups consistently receive superior ratings at area music festivals. In addition to his groups at Temple City, Mr. Taylor serves as the conductor of the Pasadena City College Community Concert Band and the Pasadena Summer Youth Chamber Orchestra.
Pin Chen, PYSO String Orchestra Conductor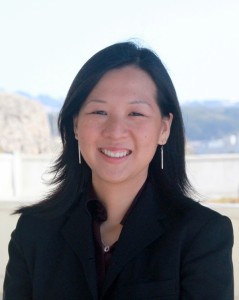 Pin Chen began studying the violin with her father at the age of six and has been teaching private violin and viola lessons since she was 14 years old. She graduated at the top of her class with a Master of Music degree in Music Education with a Conducting Specialization at Colorado State University, Fort Collins and received her Bachelor of Music degree in instrumental and general music education with Department Honors from Northwestern University. Ms. Chen is the Vice President of String Education of the Southern California School Band and Orchestra Association and is Orchestra Director at Arcadia High School, which boasts one of the largest school orchestra programs in the state. She is the President and Founder of Crescendo Young Musicians Guild, a 501(c)(3) nonprofit organization for music education, performance, and community service for youth of all socio-economic backgrounds in the LA area. Ms. Chen is listed in the Cambridge Who's Who of Executives and Professionals and is an active member of the Music Teachers Association of California.
Gary Yearick, PYSO Wind Ensemble Conductor
Gary Yearick received his Bachelor of Music Degree from Long Beach State University in 1979. He has a Single Subject Credential in Music, and a Junior College Life Credential. Gary has taught instrumental music at Temple City High School, Oak Ave. Intermediate School in Temple City, and currently teaches at Oaks Middle School in Ontario. Gary has been a member of the Southern California Band and Orchestra Association since 1980. He has been a PAC Judge since 1987, a Head Judge since 1991, and currently is VP, Parade Adjudication. He has been member of the Pasadena Tournament of Roses Association since 1987.
Kyle Smith, All City Orchestra Conductor
Kyle Smith began playing the trumpet in fifth grade under the direction of Jack Taylor. Upon graduating from Temple City High School, he attended California State University, Fullerton, where he graduated Summa Cum Laude with a Bachelor's Degree in Music Education. While at CSUF, Kyle was also a member of the University Honors Program and the Pi Kappa Lambda Music Honor Society. Kyle previously taught band and orchestra in La Cañada for seven years, and is currently in his first year as one of the Instrumental Music Directors in the Temple City Unified School District, where he teaches the elementary school bands, as well as Band 1 and Intermediate Orchestra at Oak Ave. Intermediate School. He is also a member of the teaching staff at Bellis Music Camp, which is a week-long camp held each summer in the Angeles National Forest dedicated to musical and social development of middle school students. He is enjoying his third year with the esteemed Pasadena Youth Symphony Orchestras and the All-City Orchestra.
Melinda Rice, All City Orchestra Conductor
Melinda Rice is glad to return to the Pasadena All City Orchestra this year after working as a violin coach with the students last year. She also serves as a violin teaching artist at the EXPO site of Youth Orchestra LA, in collaboration with the Harmony Project. She is a graduate of the California Institute of the Arts, Sarah Lawrence College, and the Philadelphia High School for Creative and Performing Arts, and has written curriculum for the Los Angeles Philharmonic's School Partner's Programs. Melinda plays violin and viola and enjoys writing music.